Media Center
Media Center - Dr. Chastity Adams, Media Specialist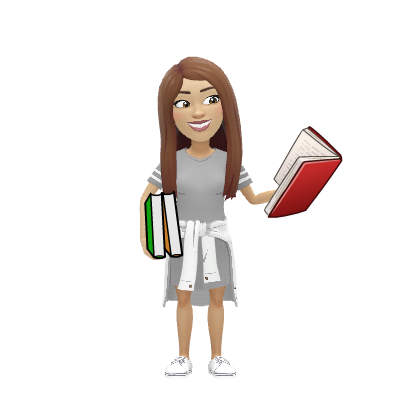 Contact: 706-754-2915
"you don't have to know very much to begin with....if you know your way to the library."
Mission: North Habersham Middle School Media Center enables students and teacher to become effective users of information and ideas by providing cooperatively planned, instructionally related, unified media services.
Hours of Operation
The media center is open daily, Monday through Friday, from 7:50-3:10 when school is in session.
Policy
Students may have out two library books at any given time. Books are checked out for two weeks and may be renewed for two additional weeks if needed. A fine of $0.10 cents a day is charged for overdue items, and checkout privileges will be suspended until the student clears. Overdue lists are provided through Language Arts classes. Students will be charged for any lost/damaged items as well. All school library accounts must be cleared before the end of the school year.
Every effort is made to meet the needs of all patrons. To ensure that all library experiences are positive and profitable, cooperation with school rules and the media staff is expected at all times.
Parental involvement in the school's media program is welcomed. Parents may review a list of books that have been challenged in Habersham County within the past five (5) years. This list will be kept in the school's media center. Parents will be invited to come to the school and review that list and examine the books at that school which are on the list or any other part of the media collection. By written consent, parents may request that their child not be allowed to check out certain books. When these requests are received at the school, they will be entered in the media automation system which will block this student from checking this book out.
All students of the Habersham County School System have access to the district computer network for the Internet. This access enables students to explore thousands of libraries, databases, and bulletin boards throughout the world for educational purposes. While our intent is to make Internet access available to further educational goals and objectives, students may find ways to access other materials as well. The Habersham County School System believes that the benefits to students from access to the Internet, in the form of information resources and opportunities for collaboration, exceed any disadvantages.
Families should be warned that some material accessible via the Internet may contain items that are illegal, defamatory, inaccurate or potentially offensive to some people. Ultimately, parents and guardians of minors are responsible for setting and conveying the standards that their children should follow when using media and information sources. The Habersham County School System supports and respects each family's right to decide whether or not you allow your child Internet access.
All students under the age of 18 must obtain parental permission to use the Internet. If a parent is uncomfortable with their child having access to the Internet, the parent will be responsible for contacting the school and completing a form requesting that their child be denied accessibility to this learning tool.
The network is provided for students to conduct research and communicate with others. Access to network services is given to students who agree to act in a considerate and responsible manner. Students are responsible for good behavior on school computer networks just as they are in a classroom or a school hallway. It is presumed that students will comply with district standards (Code IFA). Beyond the clarification of such standards, the Habersham County School System is not responsible for restricting, monitoring or controlling the communications of students utilizing the network.
Communications on the network are often public in nature. General school rules for behavior and communications apply. Access is a privilege - not a right. Access entails responsibility. Computer storage areas may be treated like school lockers. Network administrators may review files and communications to maintain system integrity and insure that students are using the system responsibly. Within reason, freedom of speech and access to information will be honored. However, students should not expect that files stored on district machines will always be private.
During school, teachers of younger students will guide them toward appropriate materials. Outside of school, families bear the same responsibility for such guidance as they exercise with information sources such as television, telephones, movies, radio and other potentially offensive media.
The following activities are not permitted in Habersham County Schools:
Sending or displaying offensive messages or pictures
Using obscene language
Harassing, insulting or attacking others
Damaging computers
Using another's password
Trespassing in another's folders, work or files
Intentionally wasting limited resources
Employing the network for commercial purposes
Violations may result in a loss of access. Additional disciplinary action, in line with existing practices regarding inappropriate language or behavior, may result. When applicable, law enforcement agencies may be involved.
As the parent or legal guardian of a minor student you grant permission for your son or daughter to access networked computer services to the Internet. Since some materials on the Internet may be objectionable, parents/guardians accept responsibility for guidance of Internet use - setting and conveying standards for your daughter or son to follow when selecting, sharing or exploring information and media. If you have any objections, you must contact your child's school and complete a written form denying your child access to this valuable learning tool.
Services
Accelerated Reader
North Habersham Middle School Media Center supports the Accelerated Reader Program. The test database is maintained by the media specialist. Students can determine if an AR test is available on a book by visiting
http://www.arbookfind.com.
Computers are available in all classrooms and the media center for AR testing. Students may take test only once per book.
Bookfair
The media center sponsors a Book Fair each year in order to make books available for student purchase.
Computer Use
Students are allowed to come to the media center to use computers for AR testing, research, collection searches, and other work related to classroom assignments (must be specified by teacher).
Checkout
Language Arts teachers bring their students to the media center to check out books on a biweekly basis. Students are allowed to visit for book checkout at any time with teacher's permission. Books may be renewed in the media center to avoid overdue charges.
Audiovisual and Technical Support
The media center staff provides support to all school staff in school related audiovisual and technical matters.